Leave your name and email address here to receive a free copy of our ebook.
How To Thrive In
The Modern World:
A Layperson's
Guide To Chinese
Medicine
Seattle/Shoreline Acupuncture: Somatic Experiencing (SE)and Acupuncture in the Treatment of Trauma and PTSD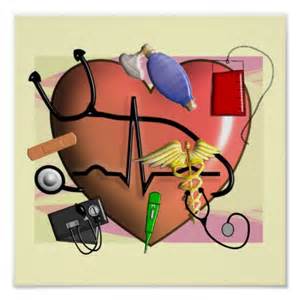 If you are living in and around the Seattle/Shoreline area and are suffering from  the symptoms of trauma and PTSD do to an accident, post-operative issues or other stressors, Somatic Experiencing and Acupuncture can alleviate  your symptoms and bring about a total re-engagment with your life.
Somatic Experiencing
Somatic Experiencing (SE) is a potent psychobiological method for resolving trauma symptoms and relieving chronic stress. The body of work was developed by Peter Levine (trauma healing.com) resulting from his multidisciplinary study of stress physiology, psychology, ethology, biology, neuroscience, indigenous healing practices and medical biophysics and has had over 45 years of successful clinical application.
SE releases traumatic shock, which is key to transforming PTSD and the wounds of early emotional and early developmental trauma. It offers a framework in which to access where a person is "stuck" in the fight, flight, freeze or fold responses.The skills it provides are appropriate to a wide variety of healing professions including, mental health, medicine, physical and occupation therapies bodywork, acupuncture, addiction treatment. (1)
What is Trauma?
The word "trauma" is used to describe experiences or situations that are emotionally painful and distressing, that overwhelm a persons ability to cope and produce psychological and physical symptoms. It becomes an internal straitjacket because of a devastating moment frozen in time. It stifles the unfolding of being, and strangles our attempts to move forward with our lives.
What are some causes of Trauma?
pre- and peri-natal trauma (Fetal distress, birth trauma, early surgeries
post-surgical (anesthesia, high fever etc.)
falls
high impact events (automobile accidents)chronic stress that is not relieved
sudden death of someone close
failure of physical defense (animal attack, escape inhibited, rape and sexual abuse)
natural disasters
horror
torture, ritual abuse, war and terrorism
The Effects of Trauma
hyperarousal – elevated heart rate, body temperature,  and constant anxiety and panic,
disassociation-  internalized response where there is "freeze" or shut down, detachment and immobility
Emotional and psychological symptoms
shock, denial or disbelief
anger, irritability, mood swings
shame
guilt and blaming the self
fear and anxiety, feeling disconnected or numb
Physical symptoms
chronic fatigue
fibro-myalgia
insomnia and/or recurrent  nightmares
racing heartbeat and spontaneous sweating
body aches and pains
chronic head ache and migraine
unable to concentrate.
How does Somatic Experiencing work?
The therapist facilitates the completion of the self-protective motor responses (fight/flight/fold mechanism) and release the thwarted and pent-up  energy bound up in the body, which addresses the root cause of the trauma symptoms. One wonderful aspect of this work is that it does not require the person to re-live or re-tell the traumatic event. Rather, the person has the opportunity to engage, complete and resolve the body's instinctual fight, flight, freeze or fold responses.
"We are not merely looking for and alleviation of symptoms, we are looking for full and total re-engagement  in life!" Steve Hoskinson, Organic Intelligence, Hoskinson Consulting
Acupuncture, the bridge between the body-mind
Acupuncture is often helpful in alleviating some of the more sever symptoms of trauma, such as panic, anxiety, irritable bowel, whiplash and musculoskeletal issues, to name a few. Due to the release of many near-transmitters during an acupuncture treatment, the person also comes away with a feeling of relaxation and well-being.