Leave your name and email address here to receive a free copy of our ebook.
How To Thrive In
The Modern World:
A Layperson's
Guide To Chinese
Medicine
Seattle/Shoreline Acupuncture & Moxibustion: Treatment of Fibromyalgia with Acupuncture, Moxibustion and Hypnotherapy, Lifestyle Changes, Part 2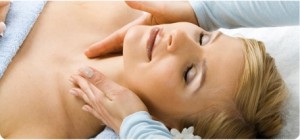 Making lifestyle changes is a vital part of the treatment plan, so that the patient can not only manage the issue at hand, but so that the patient can also thrive and be free of some of the debilitating effects of this dis-ease. Listed below are some very helpful changes one can make to therapeutically improve ones quality of life and health.
6 Lifestyle changes for Fibromyalgia
Exercise.  

It is vital to get regular physical exercise. Studies have proven that regular physical activity is one of the most effective means in treating FM. People can experience an increase in muscle pain during the exercise period, however will dissipate within 30 minutes. Stretching and low-impact aerobic activities such as swimming, walking, yoga and stationary cardio equipment provide the safest and most effective results. Also, the practice of Tai Qi and sister practice of Qi Gong is effective  in  the circulation  of blood and (cultivation )  vital energy (Qi). Both of these practices have the affect of cultivating mindfulness and stilling the mind.

Regular Sleep Routines. Restful, healing sleep is essential for patients with FM. Many patients with FM suffer from poor sleep and insomnia which exacerbates pain and other symptoms. Studies have shown that patients who are unable to sleep consistently have little improvement in symptoms.Poor sleep habits also can add to sleep problems.
Diet. Maintaining a healthy diet, free of processed foods, sugar (and related products), plenty of fresh fruits and a variety of fresh vegetables and lean animal protein is essential as well. You may have noticed that I did not add whole grains to this. Whole Wheat and gluten contribute to the inflammation response and also to poor bowel and digestive health. It is my opinion that a Paleo diet Primal diet is optimum.  http://www.marksdailyapple.com/primal-paleo-chronic-fatigue-syndrome
Acupuncture and Massage, Hydrotherapy, Osteopathy.  See part 1
Stress Reduction Techniques.  Stress is one of the number one things that contributes to chronic pain and emotional discomfort. Patient engagement in managing stress is one of the most important factors in lessening the symptoms of FM. Evidence shows that people with FM respond more poorly to stressful situations than those without the disorder. Here are some techniques that may be helpful for those suffering from FM to cultivate:
Even though life with FM can be challenging, you CAN take steps to proactively manage your health, and your life! Action is empowering!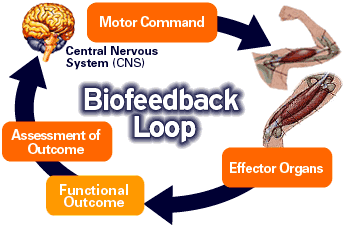 If you are in the greater Seattle/Shoreline area and are suffering from Fibromyalgia and Chronic Fatigue, there is a good chance that I can help you find your way back to yourself and to a healthy productive life! Call and make an appointment today.