Leave your name and email address here to receive a free copy of our ebook.
How To Thrive In
The Modern World:
A Layperson's
Guide To Chinese
Medicine
Seattle/Shoreline Acupuncture and Moxibustion: Finding an Experienced, Competent Acupuncturist
Do you need help finding an experienced, competent acupuncturist in the Seattle/Shoreline area? I invite you to browse my website and consider scheduling with me. Use what you learn here to determine whether my experience, credentials and referrals describe me as an acupuncturist who can help you with your health issues. Call or email me to schedule a consultation or your first appointment.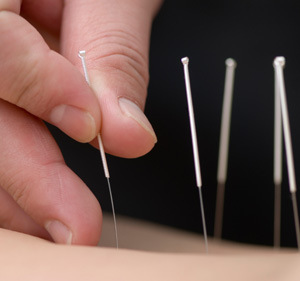 Following is how I suggest one identify and interview prospective acupuncturists. An asterisk* indicates additional guidance to provide you with the knowledge you need to make the best decision possible for your health and well-being. Just scroll down.
GET REFERRALS
Get referrals from friends or physicians with positive experiences and outcomes, OR
Contact the National Certification Commission for Acupuncture and Oriental Medicine (www.nccaom.org) for a list of practitioners close to you.
INTERVIEW YOUR CANDIDATES
Training and Credentials – 
Does this practitioner have the license and training required in your state?
Style* – Traditional Chinese Medicine (TCM), Japanese, Five Element?
Do you get a sense of empathy from the practitioner? 
Is he or she listening to you? 
*Will the practitioner refer out or work with an MD if appropriate or necessary?*
Will the practitioner treat your symptoms or you as a holistic entity? (The answer should be: both.)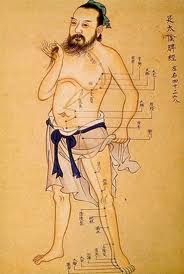 Background*
What does this practitioner do to "polish" him or her self ( personal development)?
What is behind their theory, techniques and knowledge?
Ask about experience and personal development.
How he or she will approach* you and your health issues? 
What frequency of treatment? 
ASSESS* and DECIDE:
Who seems most willing to develop a therapeutic and healing alliance with you?
*Expanded Guidance:
Style of acupuncture
TCM (Traditional Chinese Medicine) style acupuncture is the most prevalent in the US. It relies on step-by-step methods and heavy gauge needles inserted deeply into muscle. TCM is a style of acupuncture that survived the Chinese Cultural Revolution after esoteric meanings and practices were stripped away. It is more akin to "cook book' or recipe driven  point selection and diagnosis (one size fits all). This style is generally more painful and uncomfortable. The patient is usually left alone for 30-45 minutes to lie there by themselves.
Japanese style acupuncture uses pulse, abdominal and tongue diagnosis to glean information from the body, then treats both symptoms and system with lightly inserted, thin gauge needles; some techniques do not puncture the skin at all. Japanese style acupuncture adheres closely to ancient Chinese texts. Japanese Style acupuncture is gentle and supportive of the system. We rely closely on pulse diagnosis,  abdominal diagnosis and palpation.
Worsley style Five Element acupuncture was recently developed in England. While it employs Five Elements, it is Worsley's interpretation and the philosophy and practice is quite different than traditional Five Elements.
Philosophy – Does the acupuncturist work well with Western doctors and refer out when appropriate? Energy, or "qi", and theories of Oriental Medicine make up an important part of the chosen practitioner's knowledge. He or she should also understand Western anatomy and physiology and diagnosis; he or she should be able to explain a Western diagnosis and translate it into the Eastern perspective.  In addition, the practitioner MUST know when to refer a patient out to an allopathic physician and know the limitations of the system he or she is working in. Every system has its limitations, a sign of a good physician is the ability to assess and willingness to refer out when necessary.
Background – You are hoping for a complete understanding of the theories and practice of Acupuncture and Oriental Medicine, for someone whose ideas of healing are in alignment with you and your needs. You also want someone who is fully conversant  with Western/Allopathic medicine, so that you can understand more clearly what your Western diagnosis is and to be able to understand it clearly from an Eastern Medical approach.
Approach – You should come away from the first consult with a good idea as to frequency of treatment and how long it will take to resolve the presenting symptoms.  As a rule, a practitioner should take into account the age of the patient, over all health score or vitality, is the issue acute or chronic. For example, after I assess my patient, I might tell him or her that they will start to see a change between 1-3 or 3-5 sessions. At treatment 3 or 5, we have a chat and we do a re-assessment  of symptoms and overall wellbeing.  Then we proceed from there.  You want someone who will develop a treatment plan based on your issues, timeframe and needs. What has their experience been treating conditions like yours?
Final Assessment – You want to be listened to, well received and "seen". The acupuncturist needs to be able to develop a therapeutic and healing alliance with you. This intimate medicine and was never meant to be mass produced. It truly IS an art form in many ways.  We must bring compassion, kindness and a fierceness for truth, both inner and outer…
I hope this has been helpful in your search for an experienced, competent acupuncturist. If I may be of service or you have questions, call me at 206-706-4511 or email me .