Leave your name and email address here to receive a free copy of our ebook.
How To Thrive In
The Modern World:
A Layperson's
Guide To Chinese
Medicine
Seattle/Shoreline Acupuncture & Hypnotherapy: Treating The Body/Mind Dynamic Through Partnership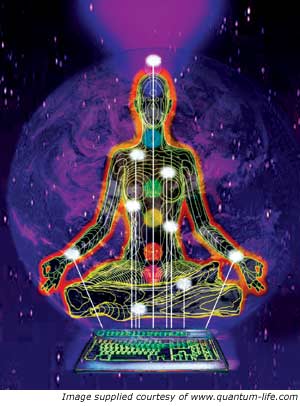 If you are living in the Seattle/Shoreline area and are experiencing feeling imbalanced, unable to make the changes you want mentally, emotionally and physically, there is a good chance that I can help you by Treating the Body/Mind Dynamic Through Partnership.
As an acupuncturist with 30 plus years of experience, I have seen and treated many different disorders and issues that people present with, do to either physical, emotional or spiritual imbalances. These can either be caused by past/present  physical or emotional trauma and lifestyle issues relating to the persons home and work environments. I would like to address some of these issues here, and ways that one might implement practices in their lives, to stay healthier and stress free. This is accomplished by treating the body/mind dynamic through partnership
In a healthy body, all the different aspects of our body work together as harmonious members of a smooth functioning whole, not unlike all the different instruments in a symphony – each has its part and contributes exactly what is needed at just the right time to produce harmonious results. But we are subject to numerous stressors, less than ideal dietary conditions, poor lifestyle choices, inherited deficiencies, and other such factors. These things tax our system, putting pressure on it from numerous different directions, overworking various aspects of our bodies resources.
Unfortunately, in today's fast paced life, emotional and environmental stress as well as physical trauma play a major role in disease and dysfunction. Over time and due to life's stress and or some unseen traumas, some aspects of our body's energy can become significantly overworked and are then unable to do their jobs as efficiently as they might. This in turn can force another aspect of the body to overwork, setting off a chain reaction of imbalance in the body. This energetic imbalance in the body slowly works its way forward and manifests as symptoms. It is the level of this balance or imbalance in the body's energetic resources that determines the body's level of health. We may still be able to accomplish many things, even while we're not taking the best care of ourselves, but using our resources at a less than optimal level will eventually lead serious health problems. Once our body is unable to use its resources to the best of its ability, we end up getting sick.
When a person's symptoms become problematic or are interfering with their everyday functions, they usually seek the help of a physician or trained professional to get some answers and treatment. As a physician of Oriental Medicine, it is my job to see the patient in their "wholeness" and then discover the root of the imbalance and then treat the imbalance… And while that is important, what is more important is educating the patient on what the process was that lead to the issues at hand and how they can prevent this from happening again.
I like to suggest easy and do-able practices that a person can implement over time, that is going to have the biggest impact on their well being.  These would be: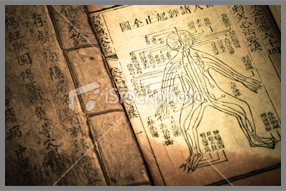 Mindfulness practices that may include meditation, self-hypnosis and journaling.
Dietary advice is given from an Oriental Medicine context that supports the patients constitution and also one that uses food and herbs to heal.
Exercise  is advised from the point of view of what the patient's interests are, what is going to be beneficial and what is realistic for their lifestyle.
Mindfulness practices, meditation, self-hypnosis, journaling are different tools for the tool box… This is where the patient can start to "grow themselves in new and interesting ways". What I mean by this, is that each person is unique and each person already has the resources to make the changes that they need and want… It is just a matter of uncovering them and bringing those resources "on-line". For instance, self-hypnosis is useful for positive self suggestions and beginning and supporting new behaviors… All to often, people know what they "don't want". However, what is challenging is uncovering what it is that they want.
As a healthcare provider, one of the most important aspects of my practice is to empower my patients with knowledge and the tools to improve their lives. This aspect becomes even more important as we age with grace… To remain flexible, potent and alive… mentally, emotionally and physically!
Here is to your health!!