Leave your name and email address here to receive a free copy of our ebook.
How To Thrive In
The Modern World:
A Layperson's
Guide To Chinese
Medicine
Shoreline/Seattle Acupuncture, Hypnotherapy: Are You Suffering From Chronic, Unmanaged Stress?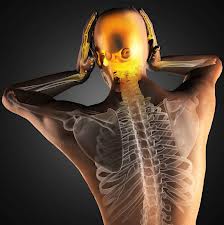 If you live in and around the Shoreline/Seattle area and you are suffering from the symptoms of unmanaged or chronic stress, we can help you develop a life plan with skills and means to manage and alleviate stress once and for all.
What is Stress?
Just the word conjures up images, feelings, bodily sensations that are not useful and cause….. STRESS!! Stress has not been a useful term to describe the specific and non-specific responses of the body to to any demand for change. Stress can be defined as the body/mind's response to any demand.  Just being "alive" on the planet, we are exposed to stressors of many kinds including change. Change, either positive or negative, real or perceived  has an effect on our being. Everyday we commute to and from work, go to school, pay bills, have turmoil in our relationships at work and at home etc. Changes can be repetitive everyday, they may be brief or that may occur more long term. Some of the demands from change can be small and harmless, such as a promotion or being at an intense sporting event. Other changes have a bigger impact and can effect us more deeply such as getting married or getting divorced, an automobile or work related accident. And then there are more extreme stressors such as exposure to or the witnessing of violence. Left unresolved or unmanaged a person can start to experience various symptoms related to stress and in extreme cases Post Traumatic Stress Disorder (PTSD).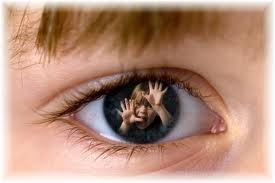 Pressure points
Even small minor stressors of short duration can have an impact. Your body may react with headaches, stomachaches, muscular tension and spasm and acute anxiety. Major more acute stressors such as spousal arguments, work place tension, environmental stress (acts of nature) or a terrorist attack can have huge, long-lasting impacts.
Chronic stress
Chronic stress left untreated can start to interfere with  one's ability to lead a normal life. The longer the stress lasts the worse it is for body and mind. Physically, headaches, stomach and digestive disorders, all over body aches and malaise, fatigue, heart palpitations and insomnia are some of the more prevalent symptoms that arise. The mind can also exhibit periods of anxiety, confusion, forgetfulness and hyper-vigilance. Emotionally, a person can become irritable, angry and depressed. Stress can have a "snowballing" effect in that it can make existing problems worse where a person will "globalize" the issue into other corners of their lives constantly thinking negative thoughts about work, relationships and life in general.
Take action
Taking action to alleviate and reduce stress will not only bring about a feeling of well being now, but you can also protect your physical, mental-emotional health for the long-term future.
Understand and Identify what is producing the stress.  List the stressors in your life, as well as commitments, responsibilities, relationships and priorities.
Mindfulness practices.  Initiate some sort of mindfulness practice, such as meditation, yoga, tai qi, self hypnosis on a regular basis
Exercise and Diet.  Exercise has been proven time and again to reduce stress in the body/mind. Going to the gym, cycling or long walks have an amazing restorative effect on the body. Also, become mindful of what you are eating. Reduce caffeine, sugar and processed foods. Reach for healthy fruits, vegetables and non-sugary juices.
Rest the body and mind.  Take naps when you can. Go to sleep at the same times every night and get 6-8 hours of sleep. Unplug from all devices, TV, social media, internet and email in the evenings.
Seek help.  If you continue to feel overly stressed and overwhelmed seek the help of a professional that can help you identify and manage stress effectively. A psychologist, or other mental health professionals are a good choice. Acupuncture, Hypnosis/self hypnosis, Somatic Experiencing (S.E.), massage are EXCELLENT choices as well.
What I offer                                                           
Making an appointment to see me, you will have many options from which to choose… acupuncture, hypnotherapy, S.E. and shiatsu massage.  I will also educate you in ways to manage and alleviate stress by teaching you self-hypnosis, Tai Qi, Qi Gong and deep breathing and S.E. orientation.  I look forward to working with you! Ref- American Psychological Association./ Psychology Today