Leave your name and email address here to receive a free copy of our ebook.
How To Thrive In
The Modern World:
A Layperson's
Guide To Chinese
Medicine
Welcome to:
Seattle's Premiere Acupuncture and Hypnotherapy Clinic
30 years Helping People Balance Body, Mind and Emotions.
Experience greater physical and emotional well being in your life
Overcome chronic aches and pains.
Regain comfortable control and reduce stress
Increase your options and make better choices
Regain the quality of your daily life.
Enhance your ability to focus on what is important to you.
Benefit from seasonal tonic tune-ups.
Say goodbye to emotional issues:

Addictions
Anxiety
Depression
Phobias
Poor self-esteem
Lack of confidence
Poor performance
East meets West at Wisteria Healing Arts
Our patients seek an alternative or complement to conventional allopathic medicine. Yes, we work with medical doctors, osteopaths, ophthamologists, chiropractors, physical therapists and psychiatrists on a regular basis.
Don't mask the problem – Eliminate the problem
Acupuncture treats your symptoms AND uses the symptoms as guideposts to reach the root of the problem. Once the root of the problem is identified and addressed, acupuncture supports your body's innate healing ability. After all, your goal is to be healthy and well in ALL spheres of your life. Our goal is to support you.
30 Years Experience / 2500 Years Proven Results
For over 30 years WISTERIA HEALING ARTS, Acupuncture & Hypnotherapy has helped people very much like you. Acupuncture, which was developed 5000 years ago, has been recorded for 2500 years as a medical procedure which enhances and supports our body's capacity to move toward greater health, vitality and balance.
Invest in Your Most Precious Assets
Understand this: Your health is so much more than the absence of disease. Your health and well being are the most precious assets you have. You are wise to be proactive by investing in your health and well being.
Mission of Wisteria Healing Arts
Our mission at Wisteria Healing Arts is to support and educate you in your process of self discovery and healing. Since 1980 our practice has helped thousands of people with issues related to: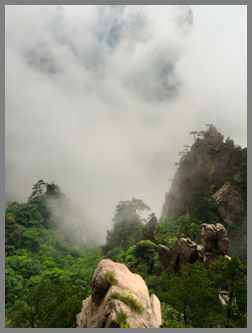 Addiction
Circulation
Emotional and Psychological Disorders, Recovery and Trauma
Eye, Ear, Nose and Throat
Gastrointestinal and Digestion
Obstetrical / Gynecological / Genitourinary
Immunity
Musculoskeletal and Neurological
Respiratory and Cardiac
Side Effects from Chemotherapy and Radiation
Recovery and Rehabilitation after Surgery